YOU ARE INVITED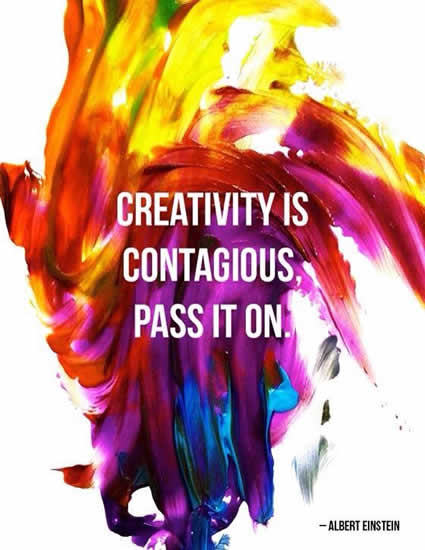 ABSTRACT WATER COLOR PAINTING WITH
TEACHING ARTIST PA COHEN
This...I...Do...For...Me™ is pleased to present this exciting 2 Hour workshop for individuals who have little or no experience in sketching or water colors!

Instructor PA Cohen will guide participants in sketching several abstract shapes with charcoal and converting one of the abstract sketches into a water color painting suitable for framing.

All supplies will be provided. Participants should wear comfortable clothing and shoes suitable for painting.

This workshop is a Judgement Free Zone filled with fun and laughter! Light refreshments will be served.

WHEN: SATURDAY, JUNE 2, 2018
1:00 p.m. to 3:00 p.m. (GROUP 1)
4:00 p.m. to 6:00 p.m. (GROUP 2)
LOCATION: 904 S. MORGAN STREET
COST: $40.00 PER PERSON
GROUP LIMIT: 5 PARTICIPANTS
TO REGISTER, CALL ROBIN TILLOTSON AT 773/759-1374

NOTE: Pieces below were produced in a previous Cohen class.
You can do it, also!

---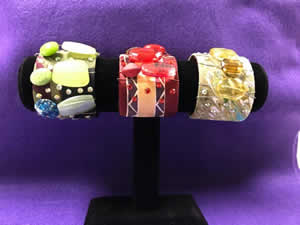 PRETTY GIRL CUFFS WITH ARTIST NEVA RODEZ!

Learn How To Make A Pretty Girl Cuff Using Recycled Men's Ties! All Materials Are Included -- Just Bring Your Enthusiasm And Creativity!
WALK AWAY WITH A PIECE YOU WILL CHERISH!

There Are 15 Slots Available! Snatch Your Slot Soon.

WHEN: Saturday, April 7, 2018 TIME: 12:00 p.m. to 2:00 p.m. COST: $40.00

WHERE: Fernwood Park Field House 10436 S. Wallace Street, Chicago, IL 60628

TO REGISTER: Contact Robin 773/759-1374 or robin@thisidoforme.com
MAKE CHECKS PAYABLE TO: This...I...Do...For...Me™, LLC
---
WHAT IS ROBIN READING NOW?
Stockdale by Priscilla Lalisse
| MARCH 2018 | APRIL 2018 |
| --- | --- |
| | |
| JANUARY 2018 | FEBRUARY 2018 |
| | |
| DECEMBER | NOVEMBER |
Let's Make Women Warrior Masterpieces!

This...I...Do...For...Me™ IS HOSTING AN AFTERNOON OF ART WITH CHISIKO!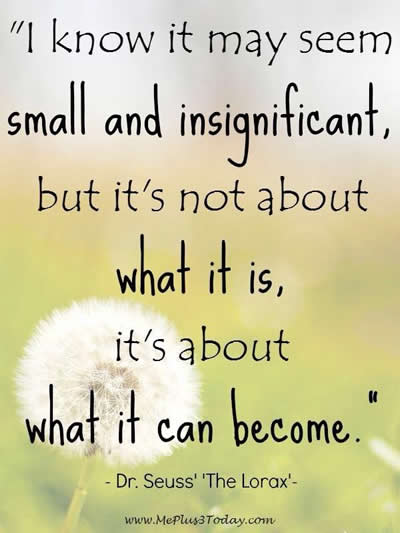 Chisiko's Founder, Musa Macenyane, will show us how to create our own unique Women Warrior Masterpiece utilizing repurposed materials (All Supplies Provided)!

DATE: Saturday, October 14, 2017
TIME: 2:00 p.m. to 5:00 p.m.
LOCATION: Robust Coffee Lounge
6300 S. Woodlawn
Chicago, Illinois 60637
COST: $40.00
R.S.V.P. TO: Robin Tillotson
773/759-1374

On Saturday, July 22, 2017 I and ten women swapped books and had a delectable dinner at Eddie V's Restaurant in Chicago. THis will be an annual event for TIDFM™!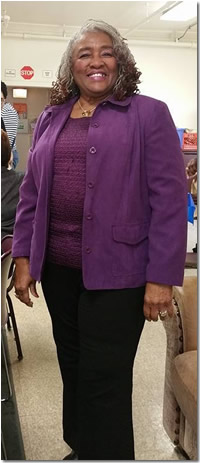 This...I...Do...For...Me™ (TIDFM™) salutes Hazel Colar! 

She participated in the renowned Goodman Theater's GENnarrations (Generations) Story Writing/Telling Program where participants must be age 50 or older.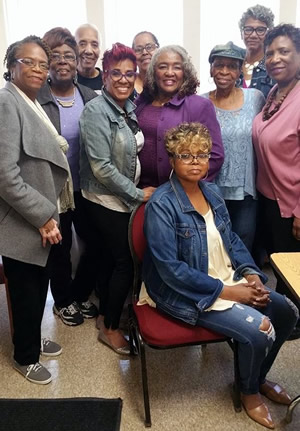 It was a beautiful experience listening to these talented women's stories. It was equally amazing as these women shared their excitement about their growth as writers.
All stories had to center around
the theme "The Aftermath."  Hazel's story was amazing, and as she read, she had the audience's rapt attention.
Congratulations Hazel ...
and to all the women who participated in GENnarrations on your new venture!

"Photo of the Month"
APRIL 2018

Lolipop Lamb Chops in the Land of Chant Restaurant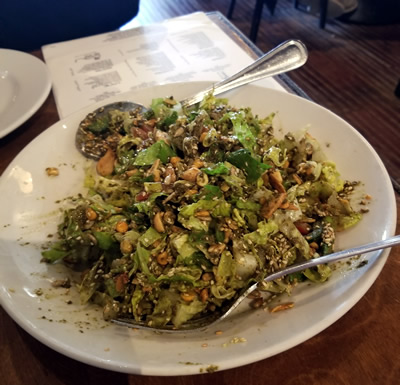 MARCH 2018

"The Seahorse" Puerto Vallarta, Mexico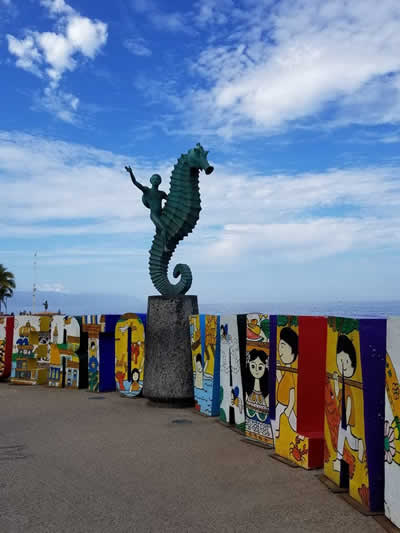 FEBRUARY 2018

JANUARY 2018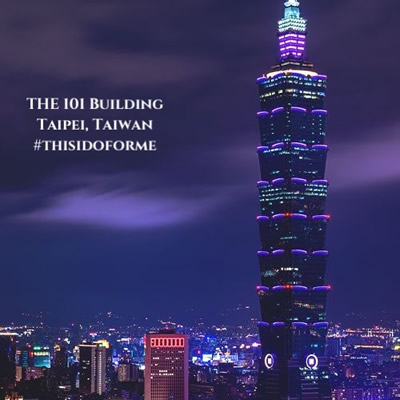 AUGUST 2017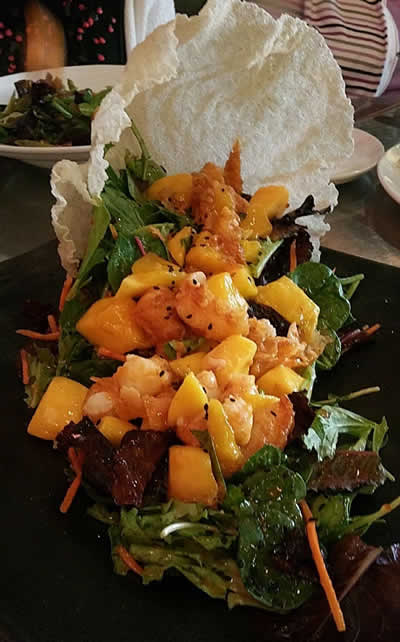 Mango and Shrimp Salad, Chant Restaurant


JUlY 2017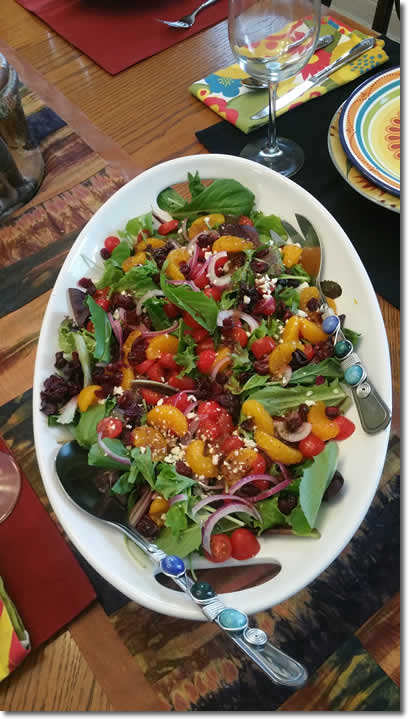 "Paella Party Salad"



JUNE 2017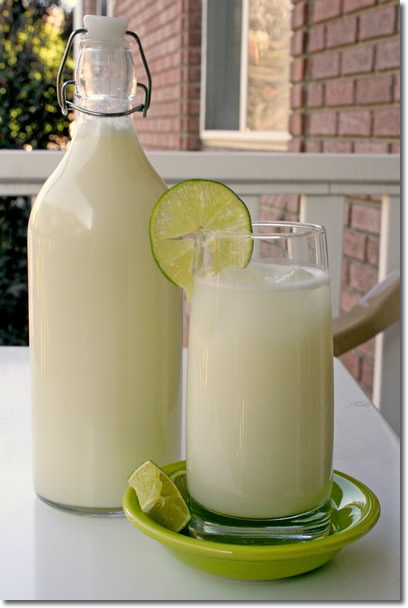 "A Sunny Day"
MAY 2017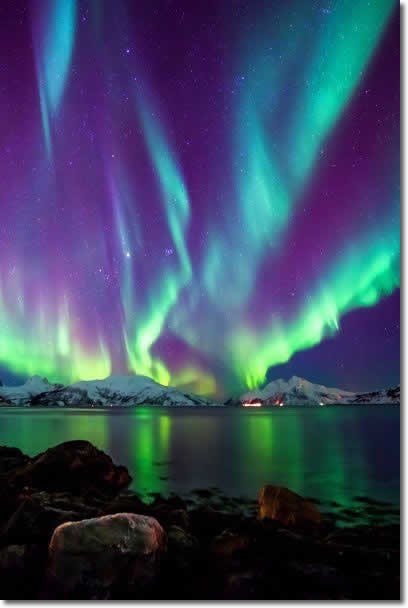 THE AURORA BOREALIS (NORTHERN LIGHTS)
APRIL 2017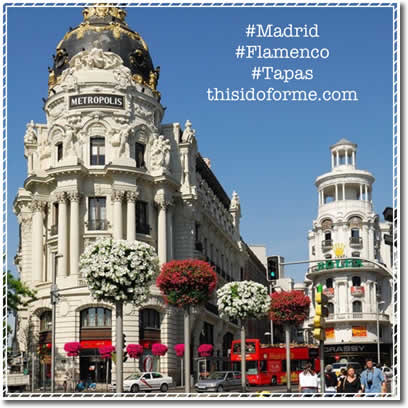 MARCH 2017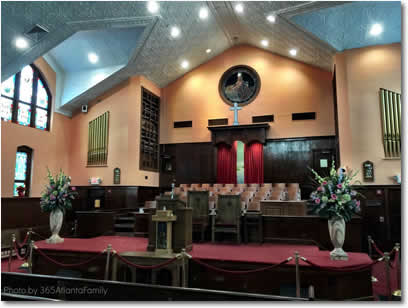 The Pulpit From Where Dr. Martin Luther King, Jr. Delivered Countless
                       Sermons at Ebenezer Baptist Church, Atlanta, Georgia

FEBRUARY 2017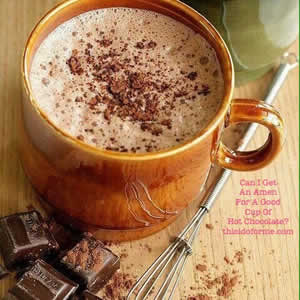 JANUARY 2017
St. Mary's Cathedral in Sydney, Australia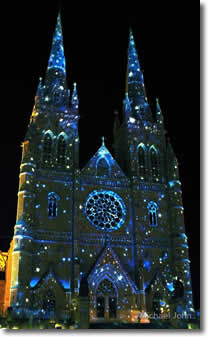 ROBIN ON THE POLAR EXPRESS
a re-creation of the children's story
written by Chris Van Allsburg
If "Bread is the Staff of Life", then reading has to be the elixir of life!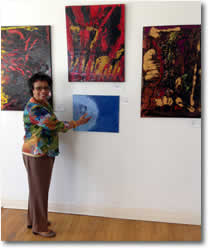 I and everyone in my circle of friends, family and associates are avid readers!  Whether I am waiting for my car at the car wash, waiting in line for some service or curled up on my couch, I can always be found with a book, a magazine or my Kindle.

When I am engrossed in a book, I feel as if I am transported to another dimension – a realm that will introduce me to new subject matter, a character in a novel that reminds me of someone or some experience in my past or get me excited about new possibilities in my life.  

Can you envision yourself with an aromatic cup of tea or coffee, engaged in a book that you just can't put down?  Please join me on this excursion. 

(pictured - Artist, Patricia Gill Cohen - click photo to enlarge)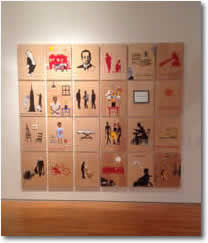 This section includes photos and descriptions of various arts exhibits that I've attended.  These exhibits will often highlight the work of unknown and emerging artists. 

You can also find me on goodreads.com where you can check out the over 500 book titles that I have read the books that I have added to my "to be read" list.

(pictured - Studio Museum, NYC - click photo to enlarge)



"A great book should leave you with many experiences and slightly exhausted at the end.  You live several lives while reading." – William Styron

Below are links to books that I have read over the years and also a link to books I would like to read. Enjoy and maybe you will join me in some of my "Good Reads"!!


Art Exhibit at the Creative Room, 7034 S. King Drive -- May 29, 2016
| | |
| --- | --- |
| | |
| | |
| | |
| | |
| | |
| | |
| | |
| | |
| | |

Antonia Ruppert, artist extraordinaire
"Portraits of Motherhood" Exhibit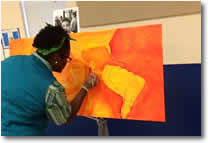 Beginning Thursday, February 25, 2016, Chicago will receive a very special gift. The work of Antonia Ruppert, artist extraordinaire, will be featured at Loyola University's Mundelein Hall. Ruppert's artistry highlights her reverence for family, culture and the love that binds all of this together.
Her work is magnificent, and you will be transformed. The following are links with information about her upcoming show and her latest project -- Blessing Cards.
Antonia Ruppert Fine Art

Museum of Science & Industry, Black Creativity 2016, Fine Art Exhibitor

Web--> http://www.toniruppert.com
Shop Now—>https://gum.co/ulzWk
Blog—>toniruppert.blogspot.com
Web--> http://toniruppert.blogspot.com/
Linkedin--> http://www.linkedin.com/in/toniruppert

TIDFM™ Chief Cultural Officer Robin Tillotson attended The Cuesta Benberry African American Quilt Exhibit at The DuSable Museum of African American History on December 28, 2016.
Book Of The Month - Reviews by Robin Tillotson
Coming in January we will be featuring a new section ... entitled "Photo of the Month".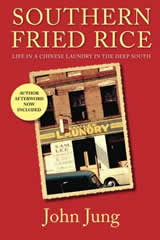 December 2016 - Book 16
Title:  Southern Fried Rice:  Life in a Chinese Laundry in the Deep South"
Author: John Jung



Talk about a cultural wake up call, this book really gives its reader a glimpse of the
of isolation that the Jung family experiences as they survive a culture in a country so
culturally different than anything they've ever known.
Even more challenging is how the Jung family had to learn the even more nuanced
ways of he Deep South.  The Chinese immigrant experience is really poignantly
shared, and this read helped me to embrace the Jung family's struggles and
triumphs.
Despite all of the sad and often humiliating experiences this family endures, the
overcoming resilience that this proud family exhibits is amazing. I would have loved
for the author to have written about the Jung family's interaction with African
Americans -- similarities in adaptation, racism, etc.
    This book should be required reading in high school and cultural diversity courses.
---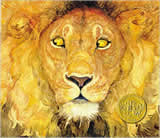 November 2015 - Book 15
Title:  The Lion and the Mouse
Author:   Jerry Pinkney

In keeping with the vow I made at the beginning of the year to read more children's literature, I decided that November's book selection would be Jerry Pinkney's "Lion and the Mouse."  This is one of those children's classics that EVERYONE (not just children) should read. A better way of putting it is that instead of reading, you will gaze as this book is without words. Pinckney's book is wordless, but through his stunning artwork tells a grander story of one of Aesop's Fables.
The major lesson of the "Lion and the Mouse" is that some of nature's littlest creatures play a major role in the life of the jungle. Wonderfully, Pinkney's illustrations helps the reader to see the importance of unconditional caring, non-judgement, and an appreciation of diversity through recognizing the gifts and talents of all!

You must get this book!
---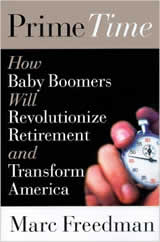 October 2016 - Book 14
Title:        Prime Time:  How Baby Boomers will
Revolutionize Retirement and
Transform America
Author:    Marc Freedman
The number of Baby Boomers has been doubling for close to 12 years, and with this population representing nearly a quarter of the population, not only are they living longer, but they are "aging in unique and unprecedented ways.
For instance, this cohort is not interested in spending their "retirement" years rocking in chairs and knitting booties. Although one is welcomed to use their time in this way, the advantage that older Americans have at this time in history is the ability, creativity and imagination to develop and thrive in new ways.
More and more people in this group are starting second careers, volunteering in record numbers, becoming inventors, traveling to unknown destinations and  becoming social activists -- in essence redefining their retirement years. Aging scholar James Gamboni even replaced that outworn word with "refirement" -- a word that better describes the new ways people spend these years.  They are reFiring not reTiring.
Freedman provides a list of initiatives that government, along with the private sector can employ to civically engage Boomers and best utilize their gifts and take advantage of their love of learning. You can also find profiles of Boomers who are remaining socially active. A must read!
---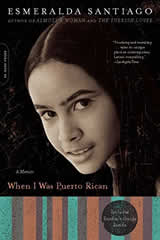 September 2016 - Book 13
Title: When I Was Puerto Rican
Author: Esmeralda Santiago


This wonderful autobiography is the first of a trilogy of work that highlights the journey of Santiago's family's immersion of Puerto Rican culture to the blending of its richness with the American landscape. As the oldest of 11 children, the writer gives us an up front perspective of the ups and downs inherent in her family life -- one no different from any family that must adapt to a new realm of existence and survival.
Santiago is adept at giving us, her readers, a sense of Puerto Rico. As we read, we smell the foods, we taste those guavas, we hear the sounds of a tropical environment, and we can even clearly detect the specialness of a people that relishes in strong family and friendship connections -- no matter how tumultuous they occasionally become.
We feel the love the the characters have for each other to the point that when someone hurts, we hurt because we have become so immeshed that we are not sure where our persona and the persona of Esmeralda's family begins and ends.
This is a well written book. This is an often humorous tale of family -- something we can all relate to, particularly for those cultures that have to balance the happy and not so happy. We are introduced to Jibaros (the equivalent of a country bumpkin) and all of the other class distinctions that accompany every ethnic group.
You must read this wonderful book!
---
Unfortunately, there will be no August 2016 Book Review . . .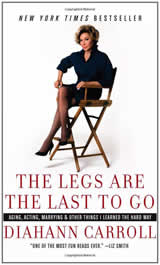 July 2016 - Book 12
Title:  The Legs Are the First to Go:  Aging, Marrying and
Other Things I Learned the Hard Way
Author:  Diahann Carroll

This autobiography gives the reader a wonderful glimpse of famed actress Diahann Carroll's life from her  days growing up in Harlem, New York  to her journey through rising fame, unrequited love, and her share of life drama!
Carroll shares her experiences with the ugiliness of racism in show business, along with the many "lucky" breaks she received along the way.  She spends a great deal of time sharing her relationship journeys , including Sidney Poiter, David Frost and husbands Robert Leon and Vic Damone.   This memoir, not written in a chronological style, is a springboard for the wisdoms she has garnered during her lifetime, and she is all too honest about her many foibles, particularly as it relates to some of the things she missed out on and messed up with in the rearing of her daughter Suzanne. 
She has also had her share of tragedy in life, and she is not inhabited by what she calls her many shortcomings.  However, despite it all, Carroll keeps moving forward as she reaches for new landscapes and experiences.  More importantly, she is able to learn from these situations and grow.
---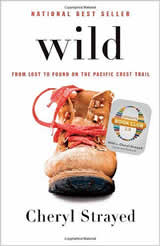 June 2016 - Book 11
TItle: Wild: From Lost to Found on the Pacific Crest Trail"
Author: Cheryl Strayed

If you want to read a book that highlights struggle, self growth and plenty of reflection, along with doubt and a whole lot of physical pain, "Wild" captures all of this. Having ditched a stale marriage while in the midst of grieving the death of her mother, and having survived a history of unhealthy and dysfunctional relationships, Strayed is now in a prime position to create a new existence.
Cheryl Strayed sets out to conquer and hike The Pacific Crest Trail. With sheer determination and a sense of what's there to lose, Strayed bravely traversed over 1,000 miles of this famous trail.
This journey took her through The Mojave Desert, Oregon, California and Washington state. As the reader, you meet as she meets a bevy of other hikers with varying personalities and oddities.  You feel very ache and pain that Strayed feels, but more importantly, you feel that resurgence of hope and determination every time you think Strayed will cave in and return home. However, she has no home; she is creating a new dwelling within her heart and soul.
Strayed, through humor and moments of fear, survives a number of dangerous situations, and she survives to tell us about it. The best part? Not just cheering her on to make it through the next challenge, but having the privilege of being with her as she evolves and ultimately thrives. What is even more thrilling is that we evolve also. Strayed teaches us about the power that resides within each of us and how to draw on that strength when we are tempted to give up.
---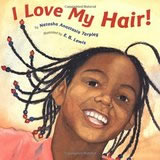 May 2016 - Book 10
Title: I Love My Hair
Author: Natasha Tarpley

If you are looking for a book that helps African American children capture and embrace their unique beauty, Natasha Tarpley's "I Love My Hair" is a great read. Moreover, if you grew up during a time where natural hair did not get play, this book is for you, as well.
When I was growing up in Chicago during the 60s and 70s, African American girls were often subject to a hot comb or hot curlers -- the kind that you would put on the burner of a stove and let the flame heat the instrument. I was told "you must suffer for beauty" -- and suffer I did. For at least a week, we had to live with the ear burns, which included waiting for these "beauty" burns to scab then eventually heal.
This was done in the name of beauty, and as I thought about those days recently, we did this in order to turn our "nappy" hair into something that resembled straight hair. I even remember using my mother's Dippity Do on my hair before "rolling it up" then wondering why my hair didn't like the hair commercials I saw on television.
Tarpley's amazing story focuses on quite a different experience. The main character Keyana gets her hair untangled nightly, and although it is a painful process, her mom buoys her up by explaining how fortunate she is to have her hair because like Keyana, it too is beautiful. It is also pointed out by Keyana's mother all the wonderful things that her hair can manifest, and mom provides a number of analogies just to prove her point.
For example, Keyana's mother explains how her daughter's hair can be equated to a hoed row of veggies or the planting of seeds in a garden. In its Afro form, mom shares with Keyana that her hair is reminiscent of a globe. I love that analogy because it shows Keyana the impact of her beauty on a global level.
After having read this story, children and adults should walk away knowing just how magnificent they are!
---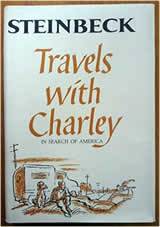 April 2016 -- Book 9
Title:             Travels with Charley:  In Search of America
Author:         John Steinbeck

I throughly enjoyed this book. It was good for me as I often get bad cases of wunderlust, and this book helps me to envision doing a similar trip only through through the Carolinas and Georgia.
Reading a different type of Steinbeck book was refreshing, and I especially enjoyed the sections on Montana and New Orleans. Steinbeck's look at racism in New Orleans and what he perceives as a lack thereof in his home town (as he recalls the African American Coopers) of Salinas is thought provoking. There are also loads of laughs in the book, as well.
Steinbeck, who was 58 years old at the time, along with his French Poodle named Charley trekked 10,000 miles in a truck named Rocinante. It was 1960, and Steinbeck and Charley traveled from New York to the West Coast, then back East. As someone who had written so much about the American landscape,  he eagerly wanted to get back in touch with American nuances -- regional speech and dialect, spiritual connections between people and their surrounding terrain, daily habits, and he wanted to explore what makes up an American.
His road trip revealed so many interesting things about his country and he didn't sugar coat the ugly either. A GOOD READ!!
---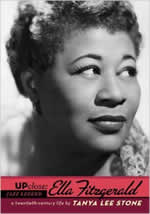 March 2016 - Book 8
Title:       Up Close:  Ella Fitzgerald
Author:   Tanya Lee Stone

I am a huge Ella Fitzgerald fan. As a matter of fact, Ms. Fitzgerald is my favorite vocalist of all time. No one can scat like her, nor can anyone take a song, wrap it around her finger, particularly when it comes to her rendition of "Lady be Good."  She is indeed The First Lady of Song.  Incidentally, she earned that title by developing the reputation of touring virtually non-stop for close to 50 years.
A winner of 13 Grammys, Ms. Fitzgerald, could sing anything from a ballad to using a voice to replicate a number of instruments in a band or orchestra.
I remember my mother and aunt sharing stories about seeing her perform at The Regal Theater when she first hit the scene performing her signature song " A-Tisket, A-Tasket.  It's one of those songs that even children could appreciate in its simplicity, along with veteran jazz lovers , who could recognize the vocal skill it took to pull that song off.
 "Up Close:  Ella Fitzgerald" allowed me to see into her early life.  After a severe argument with her father, Ms. Fitzgerald found herself homeless, and with the inability to often allow herself to be vulnerable with others.    Unbeknownst to most people, Ms. Fitzgerald was plagued by insecurity, which manifested itself through stage fright. It seems with great genius comes challenges that often affect the artist personally.  Often when performing, these masters have a way of going to another realm (and they, thankfully, take us with them). 
This book, written by Tanya Lee Stone, is laden with all kinds of interesting tidbits about Ms. Fitzgerald's life. Although this is a good read, I'll let the video below speak to her musical mastery. Enjoy!
---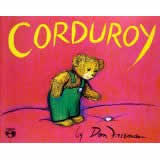 February 2016 – Book 7
Title:  Corduroy
Author:  Don Freeman
Click logo to go to this book on Amazon.com



Corduroy, written by Don Freeman, has been heralded as a classic children's book.  Given that I have made a commitment to read children's literature in 2016, I am glad that I began this journey with the story of a bear that sits on the shelf of a department store. 
When a little girl named Lisa expresses interest in taking Corduroy home, her mother shares with her that she doesn't have the money to purchase the bear.  She also emphasizes that Corduroy has a missing button. 
Every evening after the department store closes, all of the toys that possess a face shut their eyes.  However, curious Corduroy leaves his eyes open and searches the store for the lost button to no avail.  Afterwards, Corduroy returns to the shelf in time for the store's opening. 
Lisa returns with money to purchase Corduroy and to take him home.  Once there, Lisas takes great care to sew on his button, and she even gives him a bed.  Corduroy now feels totally at home and expresses to Lisa "I always wanted a friend."
The beautiful aspect of this classic story are the themes that emerge to teach its readers some valuable life principles – love despite flaws (the missing button), the search for perfection (Corduroy looking for missing button) and unconditional love (Lisa's determination to purchase the bear despite the missing button).  Additionally, the illustrations are vibrant and help to illuminate the story.
Please join me on my excursion into the world of children's book – it's going to be a ride!
- Review by Robin Tillotson
---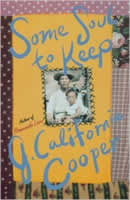 January 2016 - Book 6
Title: Some Soul TO Keep
Author: J. California Cooper
Click logo to go to this book on Amazon.com



"Some Soul to Keep" is a collection of five brilliantly written stories aimed at subtly getting the audience to realize that despite the pain and hard learned lessons spoken about in the stories, you, like her characters can and will prevail.
Cooper's showcasing of the black dialect is masterful and fun to read at the same time. I often found myself pronouncing some of the words and phrases so I could get a feel for the writing atmosphere Cooper wanted to create.
 My favorite story in the collection is "Sisters of the Rain," which has interestingly, two narrators -- a teacher and her daughter. This story explores tragedy, and Cooper is very careful to evoke not just feelings of sorrowfulness, but leaves room for the reader to arrive at why her characters' destiny manifests in the way it does.
The remaining four stories in the collection are just as impactful.
Cooper passed away in 2014, but she left a legacy of solid stories of victory.
- Review by Robin Tillotson
---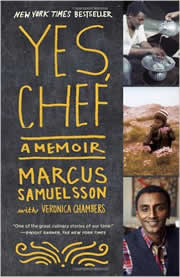 December 2015 - Book 5
Title: Yes, Chef
Author: Marcus Samuelson
Click logo to go to this book on Amazon.com




"Yes, Chef" written by world renowned culinary icon Marcus Samuelsson, is by far one of my favorite reads.  I have always loved reading memoirs and autobiographical works, and this book is right up there with some of the best written and most engaging ones.

After I completed reading this book, I walked away from it having the greatest respect for Samuelsson, not because he has made a name for himself as a great chef, but because he rose to the top of his profession against several odds.

The hurdle climbing started when he was three years old, and it was at that time that he, along with his sister and his mother (all suffering with tuberculosis), walked seventy five long miles to a hospital in Addis Ababa, Ethiopia.   Shortly after arrival at the hospital, Samuelsson's mother died leaving him and his sister as orphans.  With a life's start like that, it would be easy to believe that Samuelsson's life would be limited, however, he prevails in so many ways.  Within a year of being adopted, he and his sister were happily taken into the home of a Swedish couple.  Here, they were natured, they thrived and they experienced a healthy upbringing with people who genuinely cared about their development and showed extreme love. 

Within the Samuelsson family, there was Helga, his adopted grandmother, who was instrumental in setting him on a culinary course by sharing her recipes for classic Swedish dishes like meatballs, using herring in new and interesting ways and roast chicken.

Throughout the memoir, Samuelsson shares his struggles as he worked in well known restaurants in France, Switzerland and even cruise lines.  Despite his experiences with racism, he still managed to cultivate and refine his artistry to a point where opportunities like the First Lady of the United States, Michelle Obama, invited him to prepare for a number of state dinners. 

In June of 2014, I had the pleasure of sharing a meal with some Oberlin College classmates at Samuelsson's acclaimed restaurant Red Rooster.  I even had a chance to meet him there, and he willingly agreed to take a picture with me.  I shared with him how much I enjoyed his book, and was looking forward to sampling some of the dishes that were influenced by grandmother, Helga. Some of the menu items that reflect his Swedish upbringing include Bourbon/Beet Cured Salmon, Helga's Meatballs, and her Roasted Chicken.  I also had what has now become one of his classic menu items – Lobster Macaroni and Cheese!  Out of this world, I might add! 

To top it all off, his restaurant's clientele reflects the Harlem of the 20s, 30s and 40s where one would find the educated and the working class intermingling, socializing and debating the latest issues of the day.
The book is most notable for Samuelsson's ability to share his regrets, his taking responsibility for being a parent to his daughter, to meeting his father, along with eight other siblings (he has monetarily assisted his sisters in obtaining an education despite the culture's reticence to educate girls and women)
- Review by Robin Tillotson
---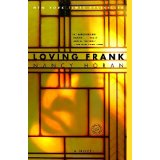 November 2015 - Book 4
Title: Loving Frank
Author: Nancy Horan
Click logo to go to this book on Amazon.com


I have not always been a fan of the Historical Novel, however, Nancy Horan's "Loving Frank" is quite the exception.  Horan weaves a clear picture of the clandestine love affair between a married Frank Lloyd Wright and a married Mamah Borthwick Cheney during the years 1907-14.
Horan does a great job in highlighting the struggles Cheney experiences being a woman, wife and mother and lover to someone other than her present husband.
 Her desire to self-actualize often takes a back seat to the pain that the relationships causes to her (Mamah left her comfortable home and children), Wright and his family.  The major difference is that Wright did not have to deal with the tension caused by the responsibilities, mores and expectations placed on women of the day. This alone, could be devastating to a woman and her reputation and ultimately cause her to not experience the very thing she longed for – to be accepted as an intellectual equal to Wright.
Additionally, even though Wright admired Mamah's intellect, he still expected her to take on a more "traditional" role during their relationship and time in Europe.  These are all heavy penalties for a woman to pay in the midst of his thriving career.
Was Wright self-absorbed?  Was it only about him? Were the turbulent ramifications of their affair worth Mamah losing her life, along with the lives of  two of her children and two of Wright's workmen? You be the judge. 
An excellent and well written read!
- Review by Robin Tillotson

---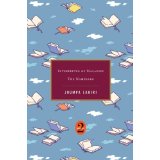 October 2015 - Book 3
Title: Interpreter of Maladies
Author: Jhumpa Lahiri


Click logo to go to this book on Amazon.com


You have to be a really excellent writer to craft a really good short story.  Writers like Alice Walker,  Edgar Allen Poe, F. Scott Fitzgerald, James Baldwin and J California Cooper come to my mind for their ability to capture a lot of content and  substance, along with strong character development in a small space.
Jhumpa Lahiri is the epitome of a skillful short story writer, and her collection of short stories in "Interpreter of Maladies" makes me want to read nothing outside of this genre.
Lahiri's ability to transport you into the Bengali culture through her descriptions of ordinary love relationships and their obstacles ("Sexy"), humorous interactions  ("When Mr. Pirzada Came to Dine")  and the tension between tradition and contemporary ways of living ("The a Third and Final Continent") are the hallmark of Lahiri's style. She presents diverse images of the Indian experience, and you walk away from these stories with an expanded consciousness that this experience, like so many other immigrant experiences and that of The Trans-Atlantic Slave experience highlight the struggle of maintaining and honoring culture in a foreign land.
- Review by Robin Tillotson
---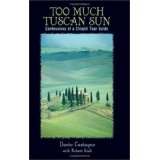 September 2015 - Book 2
Title: Too Much Tuscan Sun: 
Confessions of a Chianti Tour Guide
Author: Robert Rodi Dario Castagno



Click logo to go to this book on Amazon.com


Have you ever read a book that leaves a lasting impression or one that you didn't want to ever end?  Well, this book fits that description. Castagno humorously shares his experiences of Americans who have hired him to bring their images of Tuscany alive. Instead, these clients/tourists come to life through stereotypical Americans Abroad images -- rudeness, arrogance, entitlement and the desire to be perceived through the lens of global citizenry.
What makes these stories stand out is that all of these not so nice characters are presented to you in some of the most comical ways. Actually, you will laugh until you cry.
In the midst of his sharing with you the beauty and culture of The Chianti Region of Tuscany, you are introduced to another American tourist who is bound and determined to "Americanize" a travel experience that should be quintessentially Italian.
The book is peppered with stories about wine, good food and the iconic Palio!  While reading you are transported to Tuscany, and you want Dario to be your very own personal tour guide.
Trust me, you will not be able to put this book down. Enjoy!
- Review by Robin Tillotson

---
August 2015 - Book 1
Title: The Sisters Are Alright
Author: Tamara Winfrey Harris


Click logo to go to this book on Amazon.com

(Pictured, book signing in Chicago, Robin with author Tami Winfrey Harris)




"The Sisters are Alright: Changing the Broken Narrative of Black Women in America" is a seminal work by Tamara Winfrey Harris.  This book is so on target as it forces readers to recognize and shine a light on the false images that have been thrust on African American women, and more importantly it gives African American women readers, like myself, space to recognize how these images have followed us and played out consciously and unconsciously in our everyday lives.

A former college professor used to always say, " What is conscious has less of a sting than what is unconscious.  It's what is unconscious – those accepted beliefs and behaviors that govern us in ways that are not healthy that is the problem."  People pleasing, feelings of unworthiness, the need to always prove our worth and a general wondering why African American women are unappreciated, misunderstood and stereotyped are the by-products of a society that finds it more convenient and efficient to pigeon hole us.  There is a schism in the land.

As it relates to the conscious realm, I now have a better understanding why my communication style is often perceived as confrontational, stubborn and/or bitchy. From a unconscious realm, I can see how I have allowed the perceptions of others to sometimes cause me endless time and discomfort in determining how I'm going to present a problem or issue so that others won't see me as an incessant complainer, neck-eye rolling sistah from the hood who just has to have something to say about EVERYTHING!

Winfrey-Harris illustrates how "the three-headed hydra – servile Mammy, angry Sapphire and lascivious Jezebel" represents just a few of the stereotypes that continue to haunt African American women today. 

Her book is a healing agent for those who have accepted these false images.  The book is also a conduit for  African American women who, although they know these images are not true, find themselves often trying to explain and correct these stereotypes.  I, like so many of my friends, am tired of fighting battles, and I can (even if no one else can) see that this sister is indeed ALRIGHT!! 
Thank you Winfrey-Harris.  Let the healing begin!
- Review by Robin Tillotson

Copyright 2015© O'K. Graphic Design for This I Do For Me™ - All Rights Reserve