2018
DINNER AT EDDIE V'S AND BOOK SWAP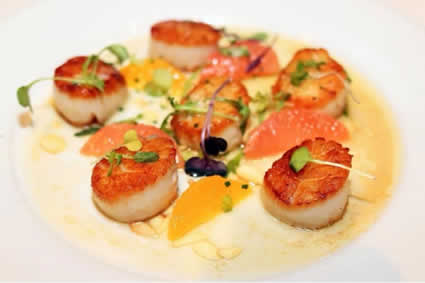 This...I...Do.. For...Me™ is hosting its 2nd Annual Book Swap and Dinner! All you have to do is bring a used book that you enjoyed and want to share/give to another dinner attendee. I will create the Swap List and will announce your Book Swap Partner at the event!

Just be prepared to say a little about why you liked the book, and be prepared for fun and laughter!

This is the second in a series of four Dine-Arounds for 2018! Stay tuned for announcements about our upcoming Dine-Arounds.

WHEN: SATURDAY, JULY 21, 2018
TIME: 5:30 p.m. to 7:30 p.m.
LOCATION: EDDIE Vs PRIME SEAFOOD - 521 N. Rush Street
COST: THE PRICE OF YOUR MEAL
GROUP LIMIT: 14
TO RVSP, PLEASE CALL ROBIN AT 773/759-1374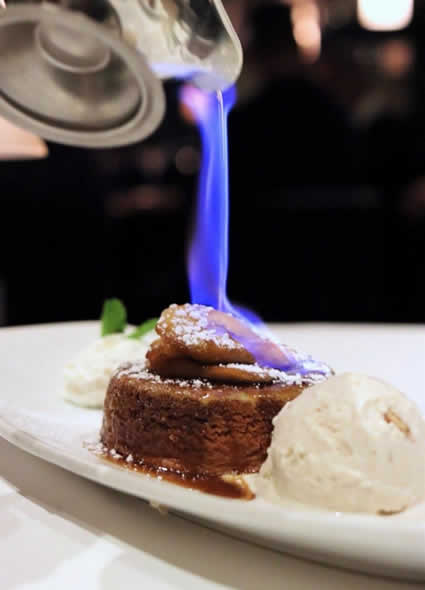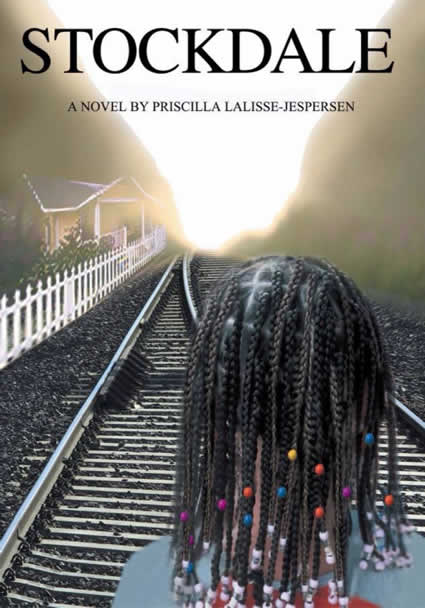 RESTAURANT SERIES
Lolipop Lamb Chops in the Land of Chant Restaurant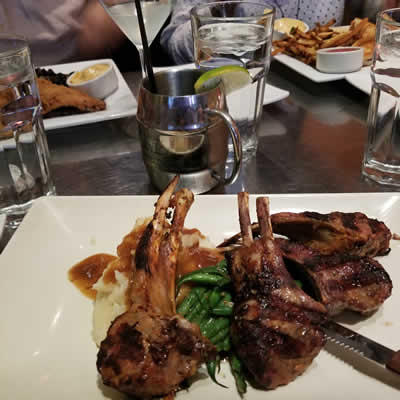 ALCATRACES -- Puerto Vallarta, Mexico

While in Puerto Vallarta in February 2018, I and some friends dined at a delightful restaurant called Alcatraces. The decor was warm, colorful and cozy. It was the first time that I saw an entire wall draped in stacked stone, and artwork created by Mexican artists laden throughout this gem added an authenticity that compels you to learn more about Mexico generally and Puerto Vallarta, specifically.
As aesthetically pleasing as the decor is, the food is equally appealing. We started with an appetizer of a huge deep fried Porto Bello Mushroom loaded with shrimp, onions and cheese -- a gastronomic phenomenon. For my entree, I had the Barbeque Ribs -- most tender and with outstanding sauce. I paired my meal with a Pacifico Beer! Now, that was heaven.
The service was attentive and warm, and our waiter made satisfying recommendations.
Please pay Alcatraces a visit on your next trip to Puerto Vallarta! You will walk away mesmerized by the entire experience.
---
Often times when we think of Vietnam, war torn images come to mind. After all, it was the first war that was televised in our living rooms every evening. Having dinner at Pasteur on Friday, January 19, 2018 totally erased those images.  If you're looking for the flavors of Vietnam with French influences, this culinary gem is the place to be.
 Located in the Edgewater community on the north side of Chicago, Pasteur has excellent everything!  Pasteur is dedicated to providing its guests with a memorable dining experience. Highlighting traditional Vietnamese fare, the menu offerings include anything from an outstanding tea service to a Vietnamese version of Shrimp Tempura.
The Pho was phenomenal, the steamed dumplings and the tenderloin dish both will have you thinking into the future about your next visit to Pasteur.
The restaurant's interior is full of light and possesses an airy ambience that is surrounded by the most beautiful Vietnamese centered artwork -- all of which adds to the feeling that you have been transported back to Saigon or Hoi An.
Kim, the owner, not only checked in with our group on our impressions of our dining experience, but she ended up pulling up a chair and chatted with us for over an hour.
Trust me, Pasteur does not disappoint. I have already booked a group gathering for March 2018.
I. PASTEUR -- Vietnamese Cuisine,
5525 N. Broadway
DATE: Saturday, March 3, 2018
TIME: 3:00 p.m.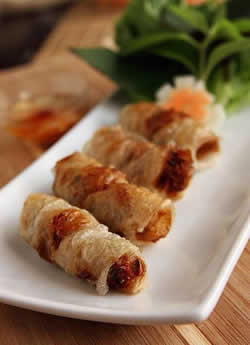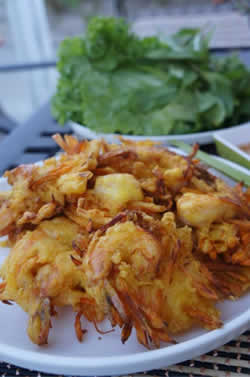 II. EDDIE V's -- PRIME SEAFOOD & STEAKS, 521 N. Rush Street
DATE: Saturday, May 26, 2018
TIME: 5:30 p.m.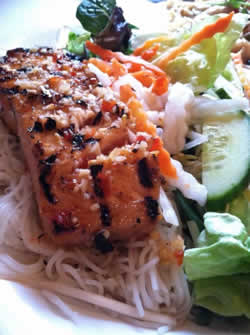 III. MEXIQUE -- Mexican Cuisine, 1529 W. Chicago Avenue
DATE: Saturday, July 21, 2018
TIME: 5:30 p.m.
NOTE: We will have our Annual Book Swap at this Venue

IV. MINDY'S HOT CHOCOLATE -- Chocolate Treats, 1747 N. Damen
DATE: Saturday, September 29, 2018
TIME: 5:30 p.m.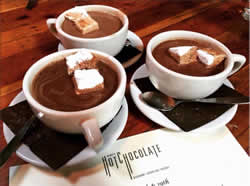 TO RSVP, Contact Robin Tillotson --
or call 773/759-1374
SLOTS ARE LIMITED TO 10 PEOPLE AT EACH VENUE
2017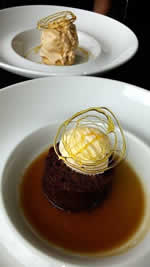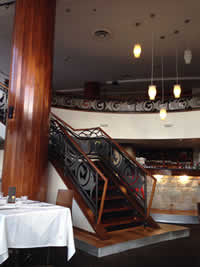 The Little Snail Restaurant
50 Murray Street
Pymont NSW - Sydney Australia
While in Sydney, Australia recently, I and eight other people had the experience of having
a three course meal at The Little Snail Restaurant.  It provides classic French set menus and even includes escargots. 
I have often been tempted to sample Bouillabaisse, but wouldn't because my view of this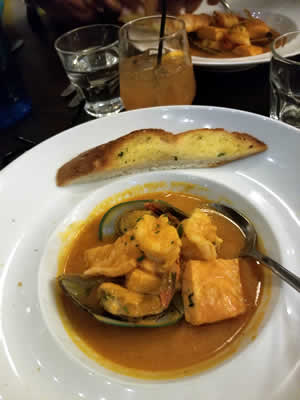 southern French staple was that of a clear broth full of fish – not my idea of a tasty treat.  However, when I saw it appear on The Little Snail's menu and its description, I mustered up the courage to order it, and am I glad I did! It was flavored with mussels, prawns, and fish fillets in a mild red sauce.  For my main dish, I had the succulent Loin of Lamb with potatoes and asparagus and for the finale (dessert), I devoured the Warm Sticky Date Pudding.  Needless to say, I was stuffed to the gills, but it was one of the best French meals I've had.

COMPLETED
Dinner at Eddie V' and Book Swap, July 22, 2017, 5pm
RSVP To DINNER AND A BOOK SWAP!
EDDIE Vs PRIME SEAFOOD, 521 N. RUSH STREET
JULY 22, 2017
TIME: 5:00 p.m.
Interesting Conversation, Sharing of Books and Making New Friends!

This...I...Do...For...Me™ is Dedicated to the Upliftment of
Women Age 50+ Through International Travel, Outings
and Group Support.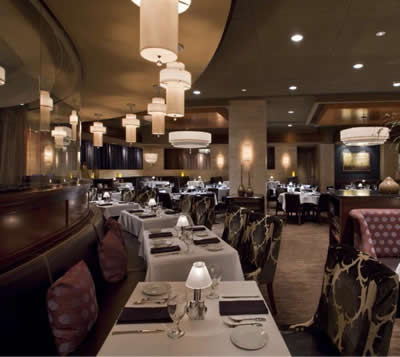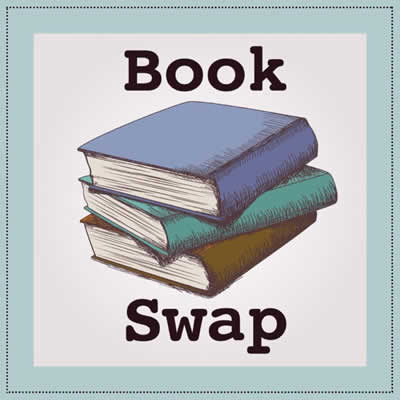 COMPLETED EVENT


Saturday, June 10, 2017
Paella Event
(YouTube Link to recipe below photos)

COMPLETED EVENT
Thursday, May 18, 2017
6:00 p.m. to 8:00 p.m.
Eddie V's
521 N. Rush Street - Chicago, IL 60611
Brian Duncan: Four Time Consecutive James Beard Nominee -- Outstanding Wine Service Category

Gourmet Wine Cellar Director of the Year!
Chicago native Brian Duncan can be best described as a food, wine and hospitality evangelist. He possesses an unquenchable enthusiasm enriched by decades as a restaurateur, winemaker, seminar speaker and educator.

Brian created BIN 36 and D&S (Duncan and Sachs) wine brands sold in 30 markets throughout the United States. Under his guidance, BIN 36 received an "Award of Unique Distinction" from Wine Enthusiast Magazine for delivering the most wine-friendly experience to its guests!

BIN 36 was also chosen by Wine and Spirits Magazine as The Best Wine Pairing System in the nation!
The Evening is Presented By This...I...Do...For...Me™ (TIDFM™) and Includes An Interactive and Guided Wine and Food Tasting, Along With Pairing Strategies and Techniques.
Wine Tasting and Food Pairing Event on Thursday, May 18, 2017 at Eddie V's Prime Seafood Restaurant - Photos are below


Good Food Conference
On Saturday, March 18, 2017, I along with 10 other This...I...Do...For...Me™ (TIDFM™) clients attended The Annual Good Food Festival at UIC Pavilion.  We were astounded by the over 100 healthy food vendors present.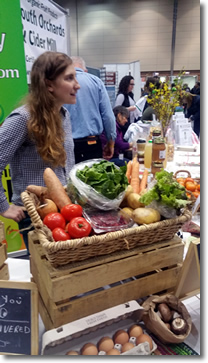 There were vendors representing urban and rural farms, vendors specializing in healthy desserts, snacks and condiments. Each vendor offered samples, and many brought products for sale. It was also a wonderful networking opportunity as many of us made connections with attendees that belong to organizations and groups that promote healthy living.
There were cooking demonstrations and even an appearance and cooking demo presented by Chef Rick Bayless!  I will be attending this great expo next year.  I hope you do, also!

Review of Little Bad Wolf
Beginning with it's unique name, Little Bad Wolf (LBW)is one of those culinary gems that could easily escape your palate.  Located in Andersonville at 1541 W. Bryn Mawr, 773/942-6399, this is a trendy restaurant, but not so trendy that the food doesn't stand out!
LBW offers some of the most eclectic craft beers, whiskeys and artisanal cocktails -- I had one called The Bandit, and was it amazing!  
The menu fare falls under four categories:
- Pinch -- crab cakes, mussels with green curry and coconut broth
- Fold -- tacos, steak with a poblano relish and lime cream
- Grab -- The Wolf Burger -- has 3 patties, bacon, onion straws, house made pickles topped with a fried egg
- Stab -- a variety of unique salads
Also, LBW offers Baos, steamed Asian bun filled with your choice of shrimp, steak, chicken or pork.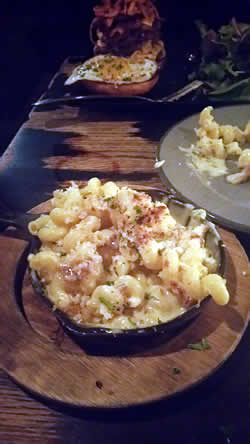 The Mac and Cheese is the best I've had in a restaurant!  Can you imagine honey cured bacon, scallions, toasted bread crumbs in a decadent cream sauce. The only regrettable thing about this Mac and Cheese is that I didn't take an order home.
SUR LA TABLE COOKING CLASS OUTING ~ JANUARY 28, 2017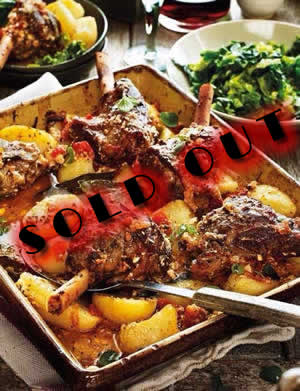 I, and 13 others, will be traveling to Greece in 2018, and I want to be ready. One way of learning about a country's culture is through its food.

It could be Greek Flat Bread with Warm Olive Oil! Chicken Souvlaki Skewers! Polenta! Olive Oil Cake! These are examples of classic Mediterranean dishes and foods that we are going to make at Sur La Table!

JANUARY 28, 2017
1:00 P.M.
SUR LA TABLE, 900 N. MICHIGAN AVENUE
CALL ROBIN AT 773/759-1374
or EMAIL robin@thisidoforme.com

PHOTOS FROM SUR LA TABLE OUTING


I'm Sharing ... A Commitment To My Health! ... With YOU
Eight weeks ago, I recommitted myself to a new and healthy lifestyle! I have spent the past eights weeks focusing on just healthy eating.

I have paid close attention to not only what I'm eating -- salads, veggies, fruits, protein smoothies and chicken or fish. I took my time to carefully select the ingredients and prepare these dishes.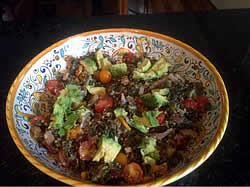 KALE SALAD! Added Quinoa, Red Onion, Red Seedless Grapes, Yellow and Orange Peppers, Multi-Colored Cherry Tomatoes and Avocado. Added desired seasonings. Dressed it with Avocado, Fresh Squeezed Orange And Lemon Juices (pulsed in my NutriBullet). Talk about DELICIOUS!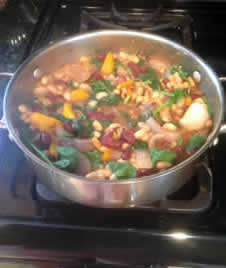 PROTEIN DELIGHT! Added Great Northern and Red
Beans with Red and White Onion Fresh Garlic, Yellow
and Red Peppers. At the very end, added Fresh Baby Spinach. Added desired seasonings. OUT OF SIGHT!
Stir Fry --
Cubed Butternut Squash,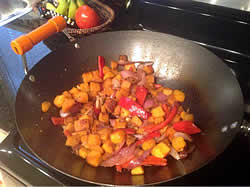 Red Onion, Fresh Garlic, Red Peppers.
Added desired seasonings! SCRUMPTIOUS!

During the next eight weeks, I will incorporate exercise -- I'm doing one thing at a time!! AND ENJOYING THE JOURNEY at the same time! What new thing are you doing for yourself? #thisidoforme #abetterlifestyle
---
"Snacking Around the World" ...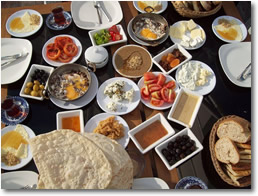 ... is an 8 week culinary adventure to healthy eating! Each week, class participants take a virtual visit to countries like Mexico , Morocco or Germany and sample the cuisine from that region. We discuss nutrition and how to make food choices that contribute to a healthy lifestyle.

Chef Brazley presents a healthy ingredient of the week and demonstrates how to prepare a small meal using global recipes. All recipes are low in fat, sugar and sodium. The use of fresh vegetables, herbs and spices are encouraged .

The class which is divided into groups is given a hands on opportunity to make and eat a snack during the two hour nutrition and cooking demo presentation . At the end of the class participants share the meal we have prepared and discuss the healthy options the meal offers.

---

Our first Recipe submissions are sent to us by Sheri Brazley of Chicago, Illinois
The link above will take you to her submissions. If you try any of our recipe posts, please let us know how they came out and what you have to say about them.
Mothers Club Catering
CEO: Sheri Brazley

"Specializing in Cultural Comfort Food, Chef Trainings and Personal Chef Services"

Contact: mothersclub4u@hotmail.com
Current article from Sheri Brazley entitled "Beef Stock".
A trip down memory lane brought to mind one of my many childhood memories related to food, trips with my grandmother to the One Stop Grocers in the Bronzeville area of Chicago.

The One Stop Grocers boast southern treats such as neck bones, fresh greens and old school snacks like Pink Frosted cookies.

On a recent trip I purchased Beef Neck bones at a great price to make Mother's Super Easy Hearty Beef Stock. This stock can be used as a base for gravies, sauces, and soups.
Prepare the beef stock a day ahead and then use the meat from the neck bones to make a quick holiday appetizer. (Wee Wee's Empanadas)

Beef Stock
5# beef neck bones
1# carrots chopped
3 celery stalks chopped
2 onions chopped
2 bay leaves
1 28 oz can of crushed tomatoes
5 quarts of water
Place everything in a slow cooker on High and let cook 5-6 hours or until meat is falling of the bones. Let cool. Remove meat and vegetables. Strain the stock and put in a container. Refrigerate overnight.

Next day skim the layer of fat off the top and the stock is ready for use or can be frozen.
The cooled vegetables and beef can be chopped to be used in the Empanada recipe below.

Wee Wee's Empanadas
Beef and vegetables from the Stock Recipe
1 can of chili beans
2 Readymade rolled pie crusts
Egg white wash ( egg white + 2 tbsp water)

Preheat oven 375 degrees.
Chop beef and vegetables. Mix chopped beef and vegetables with chili beans. Set aside.
Unroll pie crusts and cut out 4" circles.
Brush each circle lightly with egg wash. Place a teaspoon of the filling in each circle and fold in half (moon shape). Crimp edges with fork. Brush tops with remaining egg wash. Bake on a sheet pan
10-15 minutes or until golden brown. Yield 2 dozen.
---
NEW FEATURE "RESTAURANT REVIEWS" BY ELENI MURPHY (LOWER ON THIS PAGE)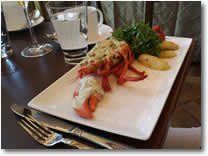 Aside from travelling, I can't think of a better thing to do than sample a new restaurant or a new recipe.  Chicago is a wonderful restaurant city with every imaginable cuisine.  Chicago's food is reflected through its diverse people and I, like most Chicago Foodies, really value having a good meal.
(click photo to enlarge)




Just ask anyone (they don't have to live here), and they will tell you about not only Chicago's outstanding pizza and  its magnificent Chicago Style hotdogs, but you will be urged to sample the pure deliciousness of food found in Little Italy, Greek Town and Humboldt Park.  Soul food restaurants and ethnic eateries abound in this great city. (click photo to enlarge)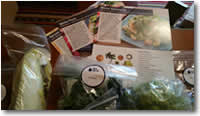 In this section of the website I and other staffers from This…I…Do…For…Me, will offer you a glimpse of the Chicago restaurants, along with eateries from around the country and the world.
(click photo to enlarge)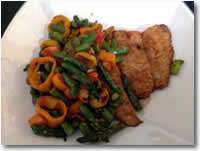 Additionally look for highlights of meals I've prepared at home.  This, I have found, brings as much joy as going out to a restaurant, along with bringing out another side of my creative self.

In keeping with This..I…Do…For…Me's mission, our dining excursions and dish preparations should be used to encourage you to deepen your ability to enjoy THE GOOD LIFE that has been given to you. (click photo to enlarge)


---

Submit your recipes/articles and comments to us at - robin@thisidoforme.com
Please include a photo of your recipe if possible.


Go Red—It's the Color for Heart Health
By Charla L. Draper
©2015 Content originally appeared on ChowChow & Soul™
Say yes to the dress—the red dress that is.  It's that time of year when savvy women don their best red apparel.  It is not about the fashion, but the message that true fashionistas need to look good and feel good by leading a healthy lifestyle.  We've all heard about Go Red for Women, ® the designated day each February—February 7 to be exact, when the American Heart Association encourages us to wear red, spotlighting the importance of women having healthy hearts.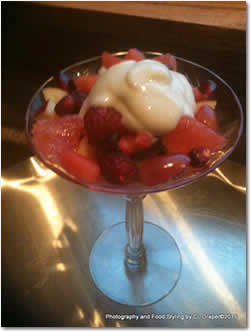 Heart disease is the number one killer of women in the U.S. One in four women in this country dies of heart disease.  Risk factors contributing to the disease include high cholesterol, high blood pressure and obesity.  These are all factors that can benefit from lifestyle changes and a healthy diet.  According to the USDA recommended guidelines, build a colorful healthy plate with fruits and vegetables taking up half of the plate's space.

When you boost the amount of produce in your diet, you maximize the nutrients, increase anti-oxidants, and fiber—all best bets for a heart healthy lifestyle.   Go red choices on the menu include red beets, pomegranates, red cabbage, red grapefruit, strawberries, raspberries, watermelon, red apples, red grapes, tomatoes, red currants, dried cranberries and cherries.  Make your menu pop with color—Red Blush Fruit Salad is the perfect accessory for that red dress.

Red Blush Salad with Honey Lemon Cream
Watermelon Chunks
Red grapefruit sections or slices
Red apple chunks
Red grape halves*
Red raspberries
Pomegranate arlis*
Honey Lemon Topping
1/2 cup plain Greek-style yogurt
2 Tablespoons honey
1/4 to 1/2 teaspoon lemon zest
In a medium-size bowl, combine watermelon, apples, grapes, grapefruit, and pomegranate arlis, mix lightly. Add raspberries; mix gently.  Stir together yogurt, honey and lemon zest. Serve with Honey Lemon Topping. Garnish with additional arlis, if desired.
*Pomegranate seeds

Charla L. Draper is a former Food Editor for Ebony and Southern Living magazines, and owner of It's Food Biz! consulting. She is a writer, food stylist and recipe developer. Draper has developed recipes featured in numerous magazines including Cooking Light and Fast and Healthy. Her blog is ChowChow & Soul™ where she dishes about food, recipes and more.  Follow her on ChowChow & Soul™, on Twitter@charlaldraper, and Instagram, and Pinterest.


---

RESTAURANT REVIEWS BY ROBIN TILLOTSON
Salero
621 W. Randolph
Chicago, IL 60661
312/466-1000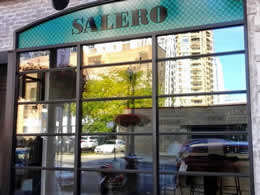 Welcome to Salero -- Heaven on Earth. These are the words that resonate with your spirit when you walk into this gem on Restaurant Row. With a trendy, somewhat austere, industrial, yet warm ambience, Salero specializes in food from the Basque region of Spain. Bilbao! Bayonne! Getxo! All cities in Basque Country that are the beneficiaries of this great cuisine.
The Salero Ship, commandeered by Chef Ashlee Aubin, delivered mightily on The Heirloom Tomato Salad (can't wait until they are in season, again), The Grilled Octopus and The Short Ribs. I did not order dessert -- but was tempted to get the Churros.
Salero refreshing, exciting and delivers exceptional service. I guarantee you will not be disappointed.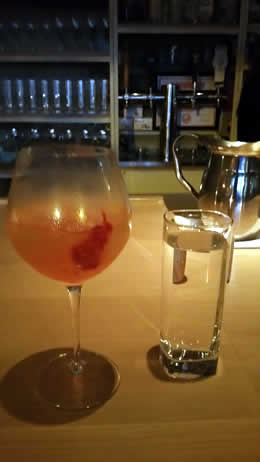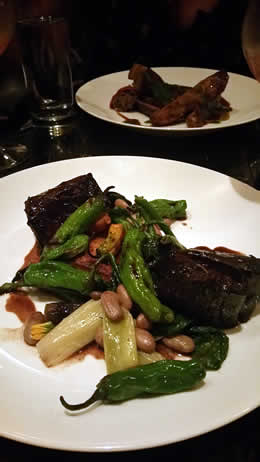 Café Ba Ba Reeba
2024 N. Halsted
Chicago, Illinois
773/935-5000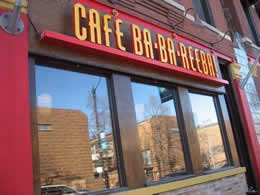 Prior to seeing a play at the Steppenwolf Theater in Chicago last week, I was beginning to really long for Spain, and I began recollecting on what was so special about that trip.  The one answer that came to me repeatedly was obviously the outstanding food! My mind drifted back to the numerous tapas sampled, the paella shared and the Sangria imbibed.  So off to Café Ba ba Reeba I and a friend went!

The ambience and the service is quick and detailed! The waiters are friendly and are full of suggestions if you have not done tapas before. 

I, along with a friend shared a number of tapas – next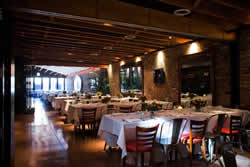 to the ones that  I had in Spain, Café ba-ba-reeba's are the best!  You must try the Chilled Gazpacho (my dinner partner gave me a great recipe to try after I fell in love with Ba ba Reeba's version).  I had two servings of the Chicken Empanada, and we sampled the Summer Salad.

One can not have a meal there without having at least one sangria.  I had two  -- the Blackberry and the Traditional Red!  I wanted to try the Blackberry because of its aura of uniqueness.  However, I must admit the Traditional was out of this world.  You can't go wrong with a Traditional Red.  Visit Often!

Sobrino de Botin
Calle de los Cuchilleros 17
Madrid. Spain
Imagine, just imagine having the opportunity to experience a meal where some of your favorite American writers sat and dined.  Ernest Hemingway, Gertrude Stein and F. Scott Fitzgerald -- all frequented  Sobrino de Botin, a bodega located in the heart of Madrid!  Hemingway actually stated that it was his favorite restaurant.  It had to be its famed Castilian cuisine, which is fires its meats in an oven that is close to 300 years old.
Known for its roasted suckling pig and roasted lamb, Botin is the oldest restaurant (founded in 1725) in the world.  In the year 2025, Botin will celebrate its 300th birthday!  While there in June, I actually got a chance to view a Spanish news crew interview the people sitting at  the "Hemingway Table." 
The service was impeccable, the food (Ihad the suckling pig) was phenomenal and the Sangria was point on!  When I return to Madrid, I will sample Botin's lamb.  As a matter of fact, I plan to return to Madrid as often as I can!
Below are just a few photos of the interior of Botin, along with photos of my meal. 
Bon Appetit!

---

RESTAURANT REVIEWS BY ELENI MURPHY
NAC
41 N Audley St
London W1K 6ZP,
United Kingdom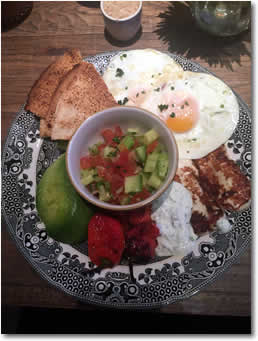 NAC, or North Audley Cantine, is a French style bistro in the Mayfair neighborhood. After a morning stroll in Hyde Park, head over to NAC for a fresh, scrumptious brunch with subtle, yet poignant flavors. Whitewashed brick walls and a rustic cocktail lounge set the stage for a wonderful dining experience. The menu is robust, boasting dishes from brown butter salmon to wild mushroom pappardelle.
Kappacasein Dairy
Borough Market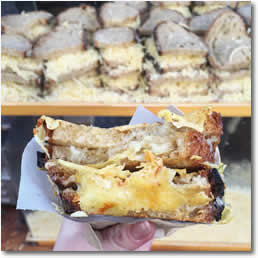 Borough Market is one of the staple attractions for a London tourist. With endless food stands, Borough Market is a gigantic market in Central London serving up artisanal cheese, baked goods, meats, and more. A favorite food stand is Kappacasein Dairy's. You'll have grilled cheese like you've never had it before - 3 types of mouthwatering cheeses sandwiched between fresh sourdough bread. You'll definitely want to pick up one of these "toasties" when you pass through.
Granger & co
175 Westbourne Grove
London W11 2SB
United Kingdom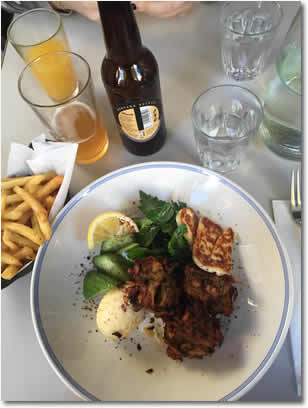 After strolling through the quaint neighborhood of Notting Hill, find some peace of mind and delicious food at Granger & Co. Restaurateur Bill Granger brings the sun and fresh atmosphere to his restaurants from his homeland of Australia. Light and scrumptious, this menu will not disappoint sophisticated foodies or those who just need a good bite. You can't go wrong with the yellow fish curry or the courgette fritters for a vegetarian options.

Berners Tavern
10 Berners St,
London W1T 3LF
United Kingdom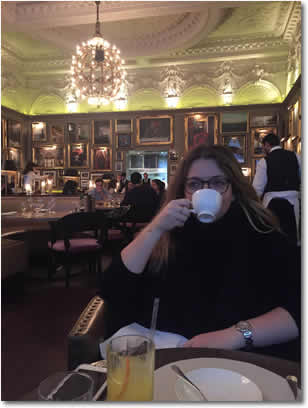 Berners Tavern is everything you could want in a London eatery: class, atmosphere, luxury, and of course food from a Michelin starred chef. Situated in Soho, you'll find Berners Tavern to be a fitting compliment to the chicness of the neighborhood. The restaurant combines lavish baroque inspired high-ceilinged architecture with a more modern menu. From Grass Fed Scottish steaks to British seafood, this menu pairs staples with creative culinary excellence.
Sweet Mandy B's
1208 W Webster Ave
Chicago, IL 60614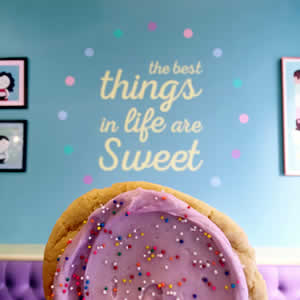 When it comes to all things sweet and delicious, Sweet Mandy B's doesn't hold back. This colorful wonderland on Webster is paradise for dessert lovers...and any human being with a soul. Cupcakes, pies, frosted rice krispie treats - you name it and Sweet Mandy B's serves it up with style and oh, so much frosting. You can't go wrong with the Iced Sugar Cookie or the award winning cupcakes, but if chocolate is your poison, then the warm, gooey Flourless Chocolate Cake will change your world. They are always adding new items to the menu, so be sure to bop in every once in a while to get your sweet tooth cravings satisfied. Like it says on their wall, the best things in life are sweet!


Del Seoul
2568 North Clark Street
Chicago, Illinois 60614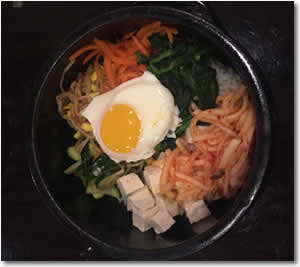 Del Seoul is the perfect casual place to grab a quick bite and sample some amazing dishes inspired by the Korean street foods throughout Asia, California, and of course Korea. Del Seoul puts a twist on these favorites, combining Korean flavors with a variety of classic street foods. Sample any of their Korean tacos, like the Kalbi (Grilled Beef Short Rib) or the Blackened Tofu for a vegetarian option.
The Hot Stone BiBimBap, a classic Korean dish that literally means "mixed rice", is one of the best in the city in my opinion! Like any good Korean joint, Del Seoul serves up a delicious side of Kimchi (fermented vegetables with seasonings) to top off your meal!

Summer House Santa Monica
1954 N Halsted St
Chicago, Illinois 60614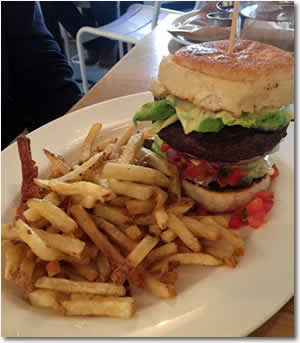 From the menu to the decor and even the name, everything about Summer House Santa Monica is California-inspired; and trust me, you won't be disappointed. Serving brunch, lunch, and dinner, Summer House is the perfect place to dine after a stroll in Lincoln Park. Their menu boasts a wide array of palette pleasers, all keeping in line with the California theme. Treat yourself to anything from Wild Mushroom Enchildadas (served with toasted kale salsa, smoked eggplant, and cabbage salad) to Angel Hair Pomodoro and Shrimp pasta. If you're keeping it simple for lunch, try the English Muffin Burger, piled high with avocado and pico de gallo. Summer House has a fresh, pure vibe that will transport you and your tummy to the beach.

Podhalanka
1549 West Division
Chicago, Illinois 60622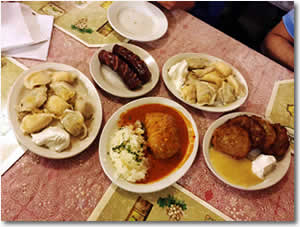 You might not think much upon walking into this hole-in-the-wall Polish gem in West Town. With an old-school bar and a seating area that looks like your grandma's basement, Podhalanka's atmosphere is about as authentic as you can get, and the food meets the same appraisal. You really can't go wrong with anything on this menu, which is stock full of Polish comfort food. One of the elderly owners will likely push you to order nearly everything on the menu, so stand your ground - or don't, you really won't be sorry. Start with the cabbage soup (Kapusniak) and then move on to carbs and protein. Try the stuffed cabbage (Gołąbki) or polish sausage (kielbasa), two traditional favorites. Be sure to get pierogis and potato pancakes for the table to share. You won't leave Podhalanka with an empty stomach!

Dove's Luncheonette
1545 North Damen Avenue
Chicago, Illinois 60622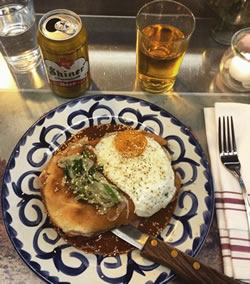 The perfect soul inspired getaway in the bustling Wicker Park area is Dove's Luncheonette. Deriving its quaint atmosphere from a bygone time of blues, comfort food, and quality counter service, this diner serves up a menu of Southern inspired Mexican food. Warm up with the Chicken Fried Chicken, a neighborhood favorite of buttermilk chicken drenched in chorizo verde gravy, or go for one of the more traditional Mexican dishes, like the Enchilada con Pollo. Be sure to check in on Dove's throughout the year because they have a seasonal menu!
CEMITA'S PUEBLA
817 West Fulton
Chicago, Illinois 60647
312/455-9200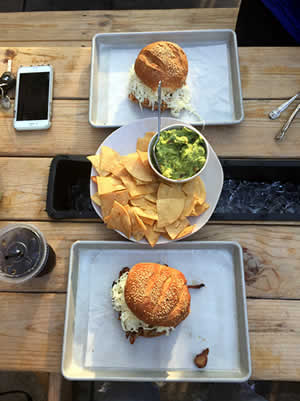 "The West Loop has long been known to be a hub for amazing culinary treats. West Fulton Market is home to Cemita's Puebla, which encapsulates the heart and taste of Puebla, Mexico. With a cool modern gothic atmosphere, Cemita's is the perfect place to take a casual lunch break. Their specialty is the cemita - a Mexican sandwich. You'll find fresh sesame rolls topped with your choice of meat and a variety of toppings, and you most definitely won't find a shortage of Oaxacan cheese on one of these bad boys. You can't go wrong with the Milanesa (breaded pork loin) or the Arabe (Spit Roasted Pork and Onions). Cemita's was even featured on Diners, Drive-Ins, and Dives, which of course was well deserved. Be sure to get a side of guacamole or ceviche!"
Nini's Deli
543 North Noble Street
Chicago, Illinois 60642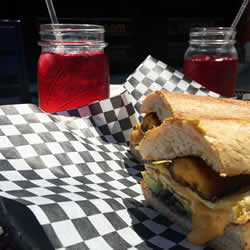 Nini's Deli is the West Town corner gem that you wish your neighborhood had. Serving a variety of Cuban sandwiches and sides since 1981, Nini's is a family business that knows its customers. Their famous "El Cubanito" sandwich is just the beginning of their delicious spin on Cuban classics. Grab a side of plantains and a Hibiscus Lemonade to accompany your sandwich.
Bon Apetit!
Copyright 2015© O'K. Graphic Design for This I Do For Me™ - All Rights Reserve