Travel - Blog Post from 11/13/16
Affordable Airfares!
TRAVEL TIPS SERIES: PART 1 — Strategies on Finding Affordable Airfares!
(SEE PART 2 ON AFFORDABLE ACCOMMODATIONS AT THE BOTTOM OF THIS PAGE

Posted on November 13, 2016 by Robin Tillotson
If you're hell bent on traveling the world in the same old way each time you do it, these tips may not be helpful to you. What I'm sharing here is for the OPEN-MINDED traveler that is willing to explore different and unique approaches to travel.
Although I have experienced travel where I've stayed in top notch hotels, ate numerous gourmet meals and taken my share of spacations, I am equally at home in an AirBnB, where I can prepare my own meals and still have very nice amenities at my fingertips.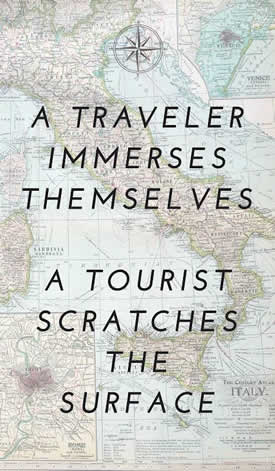 What I would like to share with you over the course of several posts, are travel tips that allow you to travel economically thereby allowing you to maximize your dollars!
So let's start in this post by examining a number of ways to secure deals on your flights.
I strongly feel that being flexible and not relying on one mode of securing flight arrangements, no matter how it has worked for you previously, opens you up to the best opportunity in the moment.  For example, I once found a round trip ticket to New York City for $150 USD inclusive of taxes and and all typical fees! How?  That time through a travel agent.  Ironically, that same trip was pricing out at $100 more not more than a month later.  The next time that I needed to book a trip to NYC, I searched for another travel arrangement through Travel Zoo.  Although the cost was more expensive than the $150 ticket I secured on that first example I spoke of, it was still less expensive than the instance that cost me an additional $100.  This time it cost me $177.00.
Another tactic in your air fare search arsenal is to keep your ears and eyes open on special and often unbelievable deals that the airlines offer.  For example, recently Southwest Airlines ran a 72 hour promotion for its shortest routes in the United States.  My cousin got her ticket for NYC to Atlanta for $104 round trip!  Although I purchased my ticket prior to Southwest's special promotion, I was able to find a great deal for $222 by going directly to Delta's website!
What about International flights? Well, I needed to get to Madrid back in June, and I found one hell of a deal from Chicago to Dublin to Madrid on Expedia for $893.72.  For this flight, I had a seven hour layover in Dublin (going to Madrid), and although I had a 17 hour layover in Dublin (on the return to Chicago), I had enough time to experience some of this fun Irish city! I met some great people, hung out on O'Connell Street had had a fantastic meal, along with  beer at a local pub — The Temple Bar!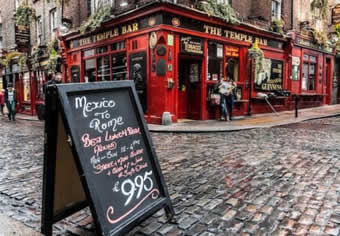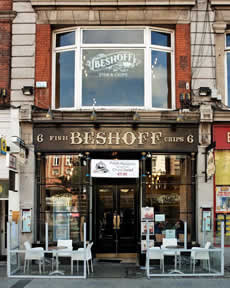 This mini excursion gave me enough to know that I would like to return for a longer visit. I have never had a layover that long, but I made the most of it by not spending it in the airport.
Dublin has a wonderfully vibrant airport with over 200 businesses, eateries, chocolatiers, perfumeries and designer stores.
NOTE:  Literally two minutes ago, a notification from TRIP Advisor came up n my feed informing me of an airfare for $734 from Oakland to Madrid (as you have probably guessed, I love Madrid)!  Now that is a deal.
CAN'T LIVE WITHOUT FLIGHT RESOURCES
The following are search options that I have not only researched when looking for a good fight price, but these sites have produced for me some results at wonderful prices:
Fareness.com — Where should I go in April for the best flight destination?  This site offers a wide range of destinations and travel periods (e.g. check where to travel to from October to February) and receive immediate results highlighting the lowest air fares. Then you can build the rest of your vacation based what is most economical for you versus making that decision based on locale only;
Yapta.com — A very underutilized resource — tracks pricing for millions of flights worldwide allowing you (like Fareness.com) to first pick a travel spot, then creating your activities around that.
The Flightdeal.com — Targeting flights to cities that are six cents or less per mile — Chicago, Seattle, NYC, Baltimore, Philly, D.C., Portland, Boston, Los Angeles and San Francisco!
— The airlines reduce airfares daily, but they don't advertise them. This site notifies you of fare glitches and/or bargains.
— I have had really good success with this site.  If you don't mind layovers (sometimes long ones), Expedia can become your best friend! You can find really good deals, and you can access by internet or telephone agents.
In summary, here are the things you must be willing to do to snag great deals:
    Search Often;
    Sign Up for Email Alerts;
    Use Twitter;
    Use Priceline for Last Minute Trips;
    Combine Two Separate Fares Versus Booking One Fare (can be cheaper)
To utilize my consulting services on economical trip planning, please contact me at robin@thisidoforme.com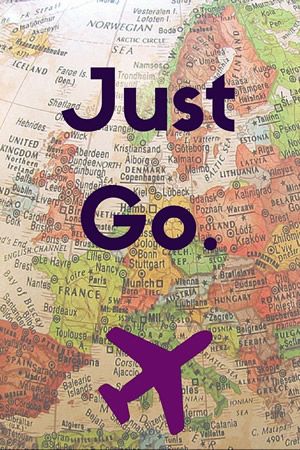 TRAVEL TIPS SERIES: PART 2 — STRATEGIES FOR FINDING AFFORDABLE ACCOMMODATIONS
Posted on November 25, 2016 by Robin Tillotson
Now that you have some ideas about the various ways to travel to your destination via assistance from various airline/flight hacks, let's explore the multitude of ways to secure affordable accommodations.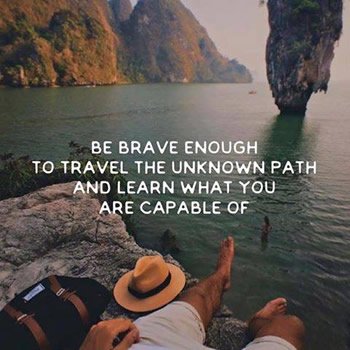 I can't emphasize enough how important it is to not to be tied in to staying in one type of accommodation. Here are a few:
 Airbnb, HomeAway,VRBO — as part of the "sharing" economy, these three peer-to-peer online home stay networks are wonderful ways to experience a destination as if you are at home.  They come in the form of private homes, condos and apartments — fully furnished! I have used both VRBO (Vacation Rental by Owner) and Airbnb in cities like New York City, San Francisco and Boston). They are even available for international destinations. I plan to rent one the next time I travel to Paris or London.  To secure, you merely have to check availablity, place a deposit for the dates you desire, and look forward to your adventure.   I find that I prefer these arrangements over hotels, not so much because I dislike hotels, but because I get to cook my own meals in a fully stocked kitchen, launder my clothing and relax in a homey environment.  They are equipped with towels, pots/pans, wifi, and modern appliances. There are a variety of price ranges depending on the pricing assigned by the owner.  I've stayed in high end ones, and I've stayed in ones that were more economical — all were class acts. Payments are made online. Please visit each entity's website for more information.  Below are pics from an Airbnb in New York City.
Hostels — this arrangement is often more economical; here guests can rent a bed (dormitory style), share bathrooms, and there are usually common area lounges and kitchens.  Unlike hotels, hostel rates are incredibly lower than hotels, and in many you can find book and music sharing  programs. It's very communal, and opportunities to meet, socialize and hang out with other hostelers is very prominent. If you are one for privacy, you won't find it in a hostel. EVERTHING IS NOT FOR EVERBODY. I've done it once, and although I have met and maintained relationships with some great people from Malta, Sweden, Canada and England while staying at a hostel in Paris, I probably won't do it again — only because I am past dormitory style living. However, if you are on a tight budget and don't mind communal living and interaction, this arrangement is a viable one. Additionally, there are systems in place for securing valuable items.  Many even provide airport shuttle services, along with internet lounges and a means for booking city tours. Despite the age old stereotype that hostels are best suited for students, and nomadic types, there are high end hostels and ones that offer private rooms (albeit at an additional cost).  Be sure to check out Hostelworld.com.
 Below are pics of a hostel in Bangkok, Thailand.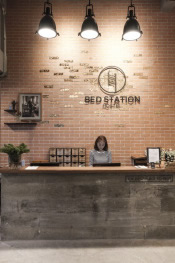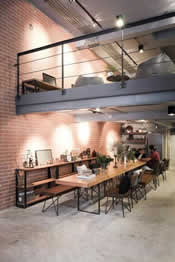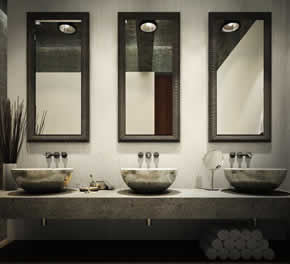 Couchsurfing — I must admit that I have not experienced this one first hand. Every time I vow to try it, I chicken out! I can't seem to muster up the courage to sleep on a total stranger's couch.  However, a couple of friends have couched surfed, and they found it safe and convivial. Although a guest could conceivably stay on a host's couch, private rooms in homes are often provided.  One of the most attractive features of Couchsurfing is that it is free; there is an annual membership fee, however. If you have a skill or talent or other interests, these can be shared, also, with your host.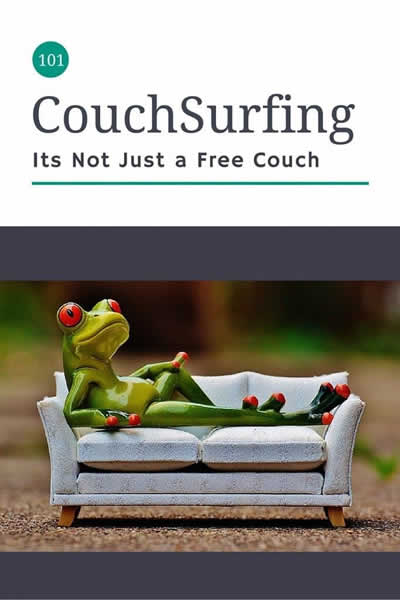 If you still prefer staying in a traditional hotel, I strongly suggest that you make arrangements through booking.com, a great site!  Whenever I have used this site, I have had pleasurable results.  For example, for an overnight layover in Dublin, Ireland, I booked a room through this website, and I landed a beautiful room in The Clayton Hotel (really luxurious) for a mere $79.00.  When I arrived — super exhausted, I might add, the hotel agent kindly informed me that the Clayton was providing me with an upgrade to a suite.  When I asked him how much it would cost, he gently replied "courtesy of us."  Needless to say, I'm going back to Dublin soon, AND I'M STAYING AT THE CLAYTON!
TRAVEL TIPS SERIES: PART 3 -THINGS I CANNOT TRAVEL WITHOUT!!
Posted on December 15, 2016 by robintillotson16
S
tandard
In this three part travel series, we have looked at some ways to identify budget airfares, and we've looked at a cadre of economical accommodation choices.
In the last of this series, I want to share some things that I just can't and will not travel without. These items provide great comfort to me while traveling, and when I'm packing I get a kick out of including them in my suitcase and knowing that I am going to feel secure with them while I'm on the road.  So here goes!
A GREAT PAIR OF WALKING SHOES!
You will never catch me without my Riekers. This shoe is heaven against concrete. They are stylish, come in a variety of colors, and they seem to match any outfit (minus ones that need heels). I purchased my first pair in 2015 when I visited 11 cities in France. Two months afterwards, they remained glued to my feet while trekking through Sydney, Australia.
They aren't cheap, but I have learned that if I'm going to put out good money on anything, it might as well be on a solid pair of shoes — Riekers it is!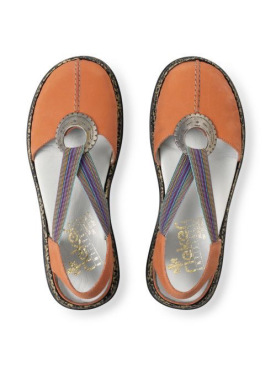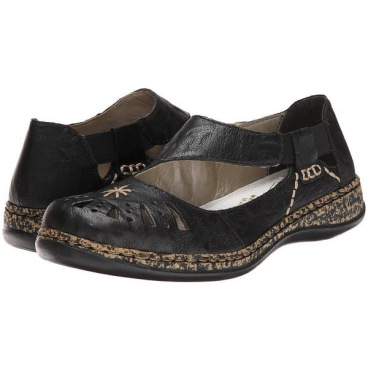 A SET OF PACKING CUBES
This is another travel goodie that I can't be without. Coming in a multitude of colors (I have the lime green set), this nugget makes packing not only convenient, but fun also!  I have a a set of three — one cube accommodates my underwear, socks, pantyhose and pajamas; another cube accommodates all of my tops and blouses; and one that I can use for all of my bottoms.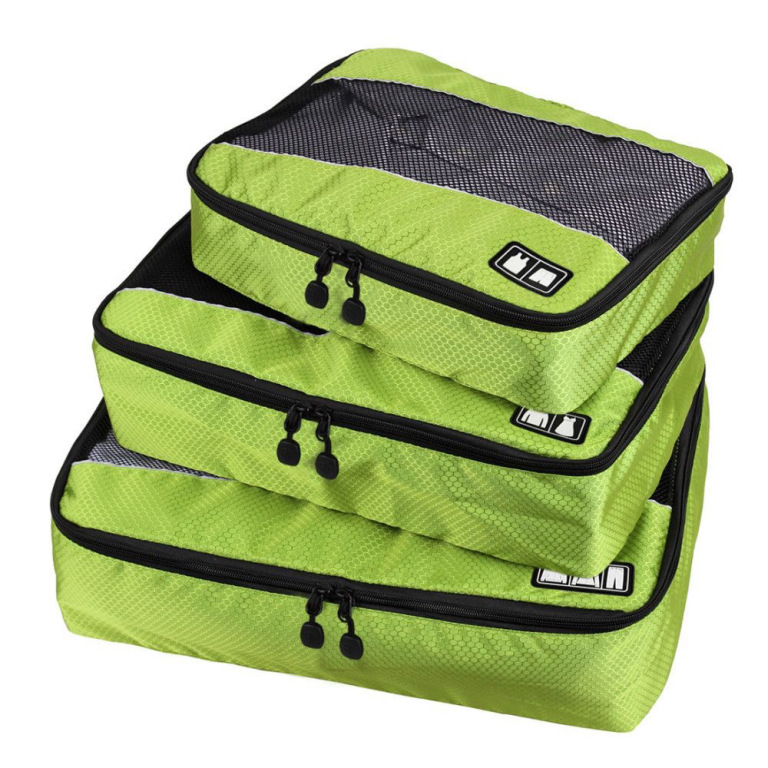 I'm even able to squeeze in a toletries bag. Life is easy on the road with these babies!  Once I get to my hotel or Airbnb, I just place the three cubes in the drawers and pull out what I need daily.  My cubes are manufactured by ebags.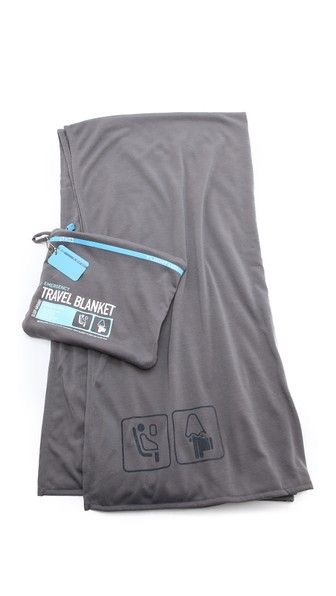 TRAVEL BLANKET
Talk about comfort — my Flight 001 Travel Blanket is perfect for when I
get a bit chilly on the airplane or on a tour coach. It feels wonderful —
its lightweightness is perfect, and it comes in its own pouch for easy transport.
IPOD AND SONY HEADPHONES
I have loaded my iPod with a variety of jazz, classical and r&b — anything from Nina Simone and Ella Fitzgerald to Alicia Keys!
Additionally, when I use my Sony headphones to listen to the wonderful array of music, I experience a quality of sound like no other. They make especially long flights (like my flight to Sydney, Australia in 2015) most enjoyable.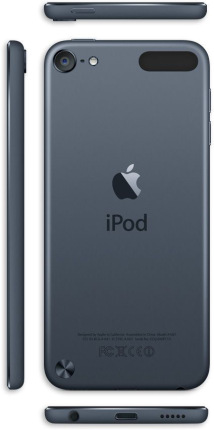 TRAVELON CROSS-BODY BAGS WITH RFID-BLOCKING CARD AND PASSPORT SLOTS
Now THIS is the piece de resistance! I am able to carry a bottle of water, my wallet, tissue, writing pen and throat lozenges. There is a slot for my passport, and there is even room for my Samsung smartphone.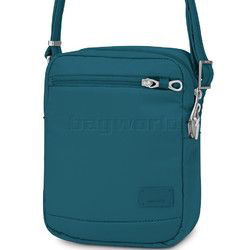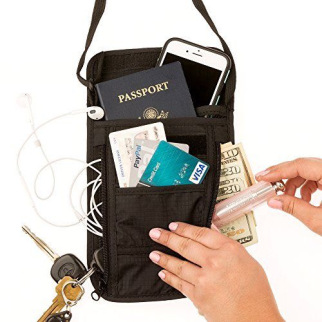 LUGGAGE SCALE
My Digital Luggage Scale comes in handy and keeps me from paying over the top luggage fees.  My scale is a life saver, and both American Weigh and Samsonite have nice ones!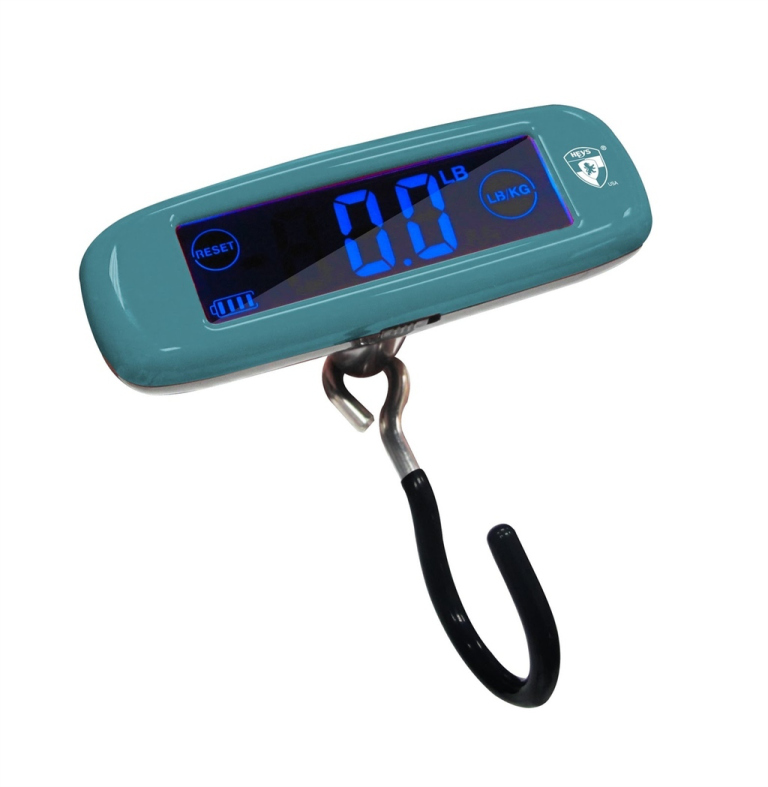 CANON EOS REBEL T5 DSLR CAMERA
During my many years of traveling, I have used a point and shoot camera or my Smartphone's camera.  I have been pleased with how my pics have turned out, and others have commented on what nice pics I take.  This past fall, I enrolled in a photography course that taught me just how much more I could do with a professional  camera, so I invested in  Canon EOS Rebel T5 digital camera!
Although I have been taking photos galore, my trip to Australia in 2017 will be my first trip where I will use my DSLR.  I can't wait to share the outcomes with you!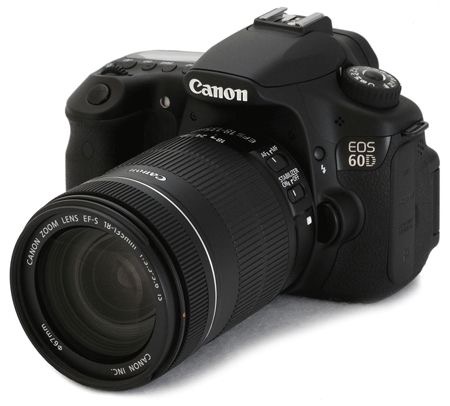 SAMSONITE STRYDE HARDSIDE GLIDER LONG JOURNEY (WISHLIST ITEM)
I don't own one yet, but I promise you — I'm going to get this one! It's roomy and perfect for housing packing cubes while still leaving enough room to pack other items.  It spins nicely and will glide alongside you as you walk.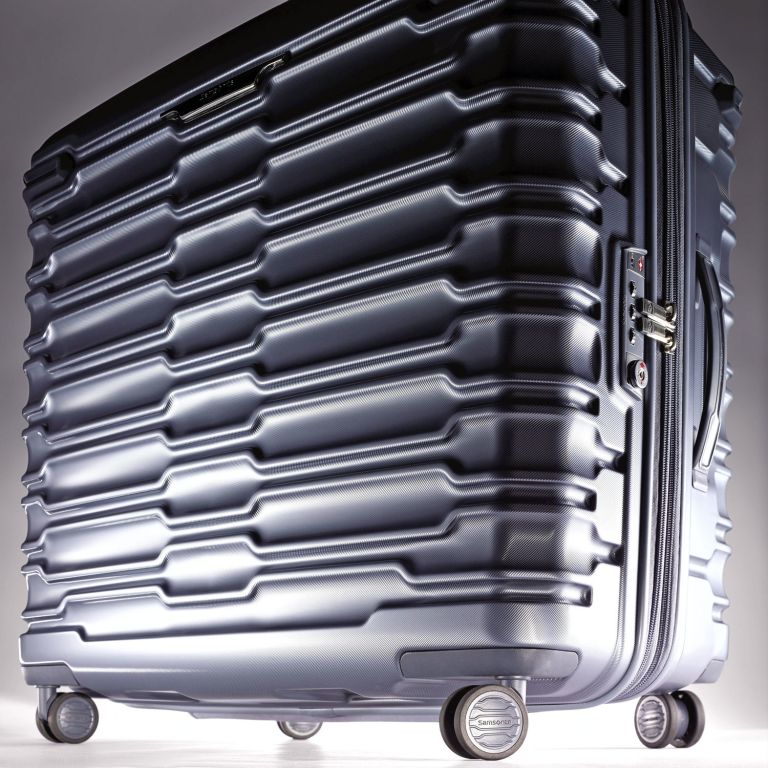 It also comes in a medium and carry on size.
Needless to say, I am inseparable from my iPad, which also allows me to read a book that I've downloaded through my Kindle App.
These are just small samplings of what makes me happy on the road.  What travel comforts can't you live without?  I'd love to hear from you.
Copyright 2015© O'K. Graphic Design for This I Do For Me - All Rights Reserve